Demand for steel to recycle in Houston should increase as world production of new steel slows due to a growing global slowdown or as some are reporting, an emerging recession. The cost of new steel has fluctuated throughout the year as global pressures from climbing inflation; the war between the Ukraine and Russia; Covid production disruptions due to a Shanghai China lockdown that ended in June; rising interest rates; and stagnate production in North America (down over 4% in the first half of 2022) have conspired to make the price for new steel rise as production stalls.  
Houston steel recycling prices impacted by the global market.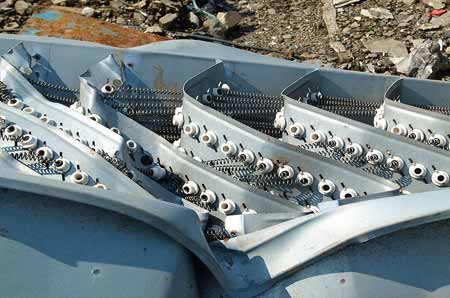 Houston steel recycling prices are impacted by the global market and it's important for a recycling center such as Gulf Coast Scrap Metal to stay current on new and recycled metal prices to help ensure we pay the best prices possible for your recycled commercial or industrial steel. We constantly monitor current pricing as well as forecasts and adjust the prices paid according to demand. 
Industrial or commercial steel is one of the materials we accept for recycling. Other metals we accept include: Aluminum, Brass, Copper, Carbide, Iron, Nickel Alloy, Lead, Stainless Steel, Insulated Wire, We also accept batteries for recycling but please note, we do not accept aluminum cans or residential materials for recycling. To learn more about the materials we cannot accept, click here.
Pricing alone is one of the factors that helps set Gulf Coast Scrap Metal apart from other recycling centers.  We know the price you earn is important but we also realize the importance of customer service and integrity.  You deserve the best service possible so that recycling your Houston steel is convenient (we're located conveniently on Hempstead Road and W 11th in the Heights) and that we'll always treat you with integrity. Click here to learn more about the other services we provide, many free of charge!
Steel recycling in Houston demand should increase as world steel production slows but regardless of the market condition, you can be assured that you'll always get our Best Price Guarantee plus the best service in Houston.  To learn more about choosing the best Houston recycling center, click here.