Houston scrap metal recycling demand is projected to grow as global use increases despite fears of a deepening global recession. According to a study by Straits Research and reported by Globe Newswire, demand for recycled metal should grow by an annual CAGR (Compound Annual Growth Rate) of nearly 6% and Houston is no exception. Metals such as aluminum, stainless steel, copper and the others accepted by Gulf Coast Scrap Metal will lead the growing demand as manufacturers seek more cost effective and environmentally friendly ways to produce refined metal as opposed to relying on increasing scarce and depleted iron ore reserves.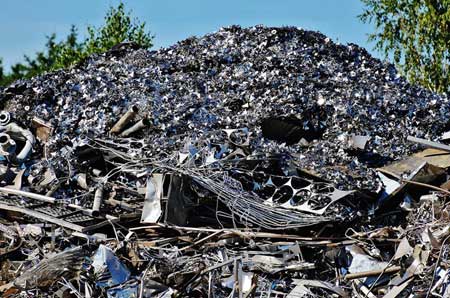 Manufacturers are turning to recycled metals to produce end goods as they've discovered the benefits of recycled metals; the durability and versatility of reclaimed metals; and an increasing list of applications. Adding variables such as increasing geopolitical instability and a rebounding automotive industry all help to keep the price paid for recycled metals high and help allow Gulf Coast Scrap Metal to offer its famous, "Best Price Guarantee" backed by the promise that "If you want the most, call Gulf Coast. We Always Paying More!" for Houston scrap metal.
In broad terms, the industrial categories most eager to use recycled metals and expected to lead the growing demand include building and construction, packaging, automotive, shipbuilding and other applications. Here in Houston the demand by all those industries is strong and the metals we recycle are germane to the businesses we serve.
Recycling metals not only helps lower CO2 emissions and protect the environment, it puts money directly in your pocket. At Gulf Coast Scrap Metal, we're committed to making it as convenient as possible too. We're located in the Heights at 8770 Hempstead Rd Houston, TX 77008 and we're open when you need us most – Monday through Friday 8:00 am to 5:00 pm and on Saturdays from 8:00 am to 12:00 pm (noon).
Houston scrap metal recycling demand is projected to grow and that means good news when you've got commercial metals to salvage. Call us at 713-868-4111 to learn more.