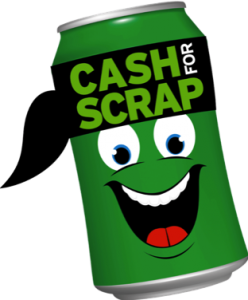 Mother's Day is around the corner and its time to start thinking about what you are going to do for the moms in your life. And yes, I said moms, as in plural. If you have a wife with kids, a sister with kids, a daughter with children, and a mom, you have to be ready to do something special for all four. This can get quite expensive, but that's no excuse! Mother's Day only comes along once a year. Scrap metal recycling is smart and simple way to make some extra cash for all your Mother's Day activities.
Instant Cash with Scrap Metal Recycling Houston
Making money off of scrap metal has never been easier. when you bring in your scrap, we immediately help you sort it and weigh it out for you. Once we have the weight, we calculate the amount we pay you based on market value. Our prices are always changing according to the market price, but we keep those prices visible in our shop, so any customer can easily verify that we are paying you a fair price for your scrap,
We pay in cash right on the spot, providing you with a receipt and all the records necessary for your transaction. If you are having a hard time bringing your scrap in, we are one of the few scrap metal recycling Houston facilities that will pick up scrap directly from your job site or office completely FREE OF CHARGE.
Spoiling your Mom for Mother's Day
There are so many things you can do with that extra cash! Have a nice flower arrangement delivered directly to your wife's, daughter's, or mother's workplace! Or take the family out to movies or for a nice brunch. Maybe even a surprise massage for the wife or a spa day for the woman who raised you. You can even splurge on that necklace they have been eyeing.
All of this is possible with scrap metal recycling Houston. Just call Gulf Coast Scrap Metal at 713-868-4111 or visit our shop to learn more about pricing on our various types of metals.