After the coldest winter we've encountered in a while, it is so nice to feel the warm embrace of spring. Aside from Rodeo fever and gardening, March is also high time for Spring cleaning! While a major cleaning may not be what you'd like to do on a Saturday, there is a silver lining – you can easily make some money while you clean! Recycling scrap metal is a lucrative, easy way to clear your home of old junk.
What Can You Recycle?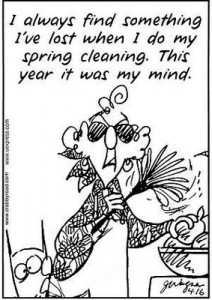 The first question you may ask yourself when cleaning and organizing your house is, "What can I recycle?" The truth is you can recycle just about anything. Most people simply overlook metal items, but those items are some of the best items to recycle!
Do you have any old furniture you don't want? Before donating it, take a look and see what material it is made out of. Many old bed frames and desks used to be made out of iron, making your old furniture valuable recycling scrap.
Another commonly overlooked source of scrap is old appliances. When you are ready to spring for that new dryer, remember that you don't need to throw away the old one! Often times, the metal components of the dryer are more valuable than the unit itself. You may want to check with a scrap buyer or recycling facility before selling your used unit to an appliance trader.
One other major, valuable source of scrap is old vehicles. Sometimes you need to acknowledge that you are not going to be able to restore that old car back to its glory days. When you are ready to take that step, we are ready to take it off your hands! Generally, it is best to give us a call and see exactly what parts of the vehicle are worth recycling. Our crew can come pick it up directly from your garage (free of charge), leaving you with a stack of cash that very same day.
Make our time worthwhile and make some money by recycling scrap. Call Gulf Coast Scrap Metal to ask about our current pricing and about what items can be recycled.