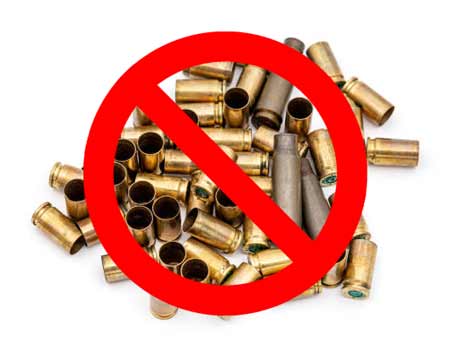 Recycling brass shell casing and why we at Gulf Coast Scrap Metal don't accept them is something we are occasionally asked about, which is why we felt we should publish this article and explain some of the complexities behind brass casing recycling. Make no mistake, we are in Houston and Texas where the Texas Parks and Wildlife estimates there are approximately 1.2 million licensed hunters each year so it is a valid question in a state where so many enthusiasts, even if they're casual hunters, produce an enormous amount of recyclable brass each year.
Houston Metal Recycling with a Customer Focus Means Safety Comes First
Our philosophy as a Houston metal recycling center with a customer focus means, for us safety comes first. Sure, we're known for our convenient location, 8770 Hempstead Road, in the Heights; commitment to our Best Price Guarantee; and all the other services we provide (free wire stripping, free container services, free alloy testing and others) but keeping our customers and employees safe is paramount.
Spent or used shell casing are considered explosives. Live explosives. Recycling them can be dangerous. In bulk it is possible an unspent round can inadvertently be intermixed with the used casings. That alone can create potential danger at every stage of the recycling process.
However, what many don't realize is the fact that even fired shells can contain a small amount of residual explosives in the primer and when recycled thousands of them are combined. A primer is the portion of a cartridge that ignites the gunpowder in the shell when contacted by the firearm's firing pin. That explosion is what propels the bullet. When combined in large quantities such as seen when recycling bulk brass, those minute amounts of residual gunpowder can be dangerous.
Alternatives for Recycling Brass Shell Casing
While spent brass shell casings are among the other items we don't accept for recycling such as cars, computers, appliances and flammable materials, there are good ways to dispose of your used ammunition. We recommend you contact the Houston Police Department or the Harris County Sheriff. Both will gladly advise you on disposal options. Consider local gun clubs and shooting ranges too. If they don't accept them, they may know individuals who will.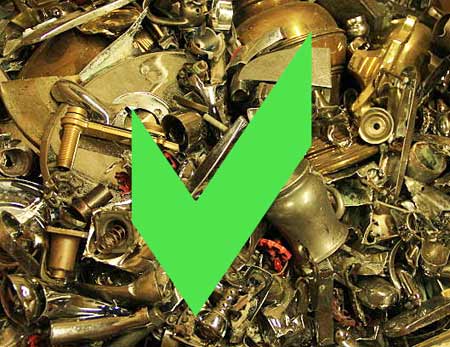 If you find yourself wondering about recycling brass shell casing and why we don't accept them, know that we have an extensive list of acceptable metals including brass used in other applications. We want to be your Houston Recycling Center and we're here to help. Call us at 713-868-411 with questions and to learn more about our special commercial pricing.