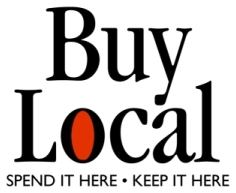 Some of the most common brand names we see are smaller companies within a corporation. For example, did you know that Powerade, Sprite, Fanta, and Dasani water are all subsidiaries of Coca Cola Company. While we are happy for their success, Gulf Coast Scrap Metal likes to back local companies and recycling facilities. As scrap metal buyers, we aim to enrich the community and help our surrounding environment by generously compensating individuals and businesses for their scrap metal.
The Scrap Metal Industry
Most people do not realize that scrap metal and recycled metal is one of the U.S.'s largest exports. With big money comes big companies.
Gulf Coast on the other hand is a local small business that aims to help both the environment and other surrounding businesses. We offer a selection of services that other major, expert-based companies do not offer, such as free pick up and free alloy testing.
How Scrap Buyers Help the Community
Not only does Gulf Coast bring business into the community, but we also help surrounding businesses by allowing them to turn their excess scrap into a source of income. Our team of experienced scrap handlers offer free consultations and can help you determine what scrap your business could be selling.
Moreover, we sell all of our scrap to local recycling facilities, which — in turn — sell the recycled metal back to local businesses and governmental bodies at a reduced price. Essentially, all of your metal scrap is funneled right back into your community as recycled metal.
Help strengthen the infrastructure of your community by selling your scrap to Gulf Coast Scrap Metal. We pay more than any other scrap buyers in town!